LIMITED RELEASE

99.9 Problems,
but germs ain't one!
A6 HAND SANITISER ---
375ml | Contains 70% Alcohol | Kills 99.9% of Germs | The A6 memobottle is reusable
---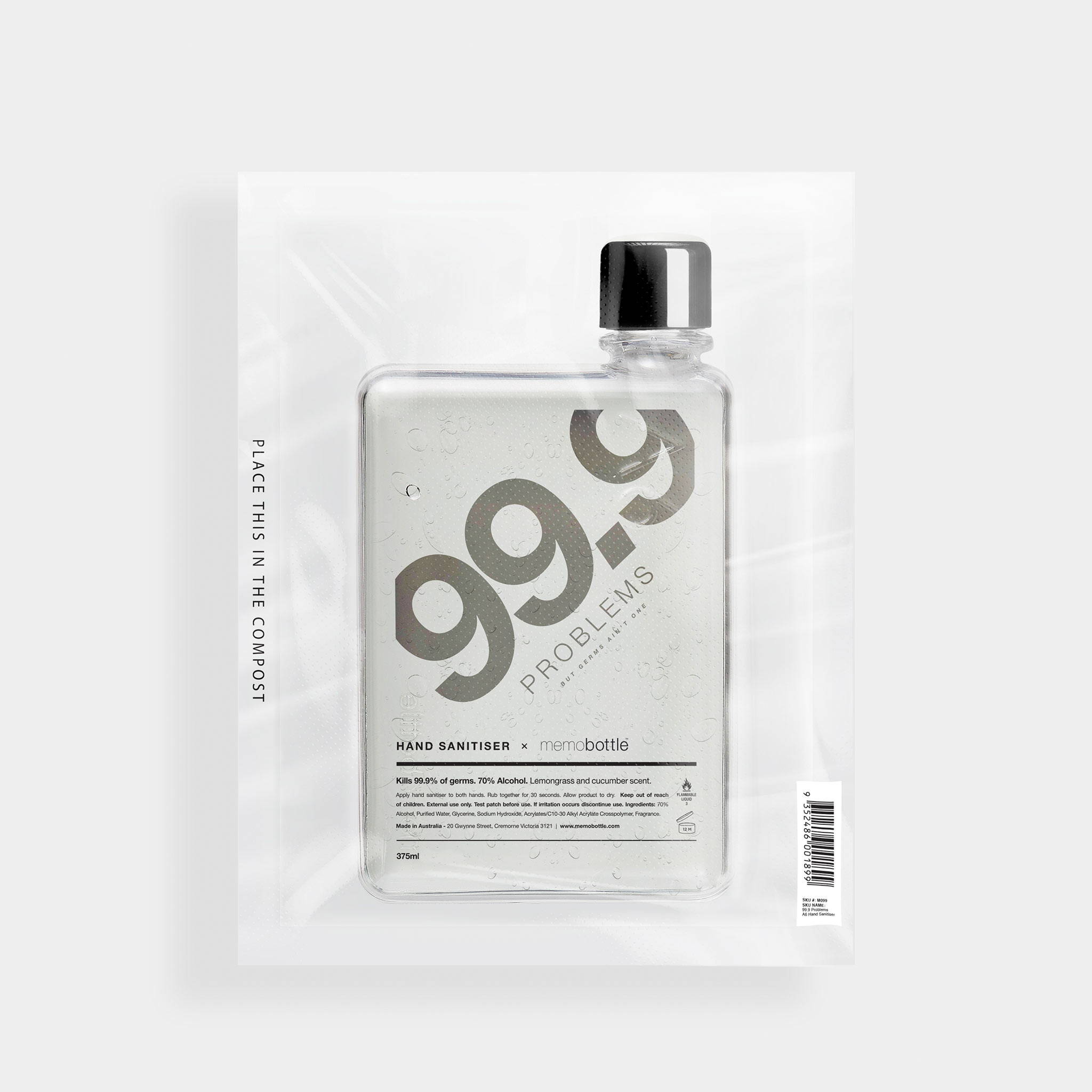 ---
Hand Sanitiser x memobottle

THIS IS A LIMITED RELEASE - Made in Australia
We all have 99.9 problems right now but at memobottle we want to make sure that germs ain't one of them.

Our 99.9 problems (but germs ain't one) A6 hand sanitiser contains 70% alcohol and kills 99.9% of germs. Our A6 sanitiser comes in a 375ml BPA-free, reusable A6 memobottle - ready to decant into your own smaller spray bottles and dispensers, or you can use it straight from the memobottle!
The packaging is made from rice, potatoes and corn derivatives blended with a copolymer so it is fully compostable. Once you have finished using the sanitation liquid, please clean your memobottle thoroughly before any other usage. After a thorough clean (dishwasher, hand wash, or bottle cleaning tablets) it can then be used as your day-to-day drink bottle.
Our hope is that this alternative memobottle use will provide sanitation support to those in need during this difficult time. We also hope that this initiative will assist to provide the cash flow to allow us to continue to deliver world-class products for months to come.
It's extremely tough times for many Australians and Australian businesses - so please do all that you can to support local business in all of your purchase decisions
Not for external use. Do not drink. Keep out of reach of children.
---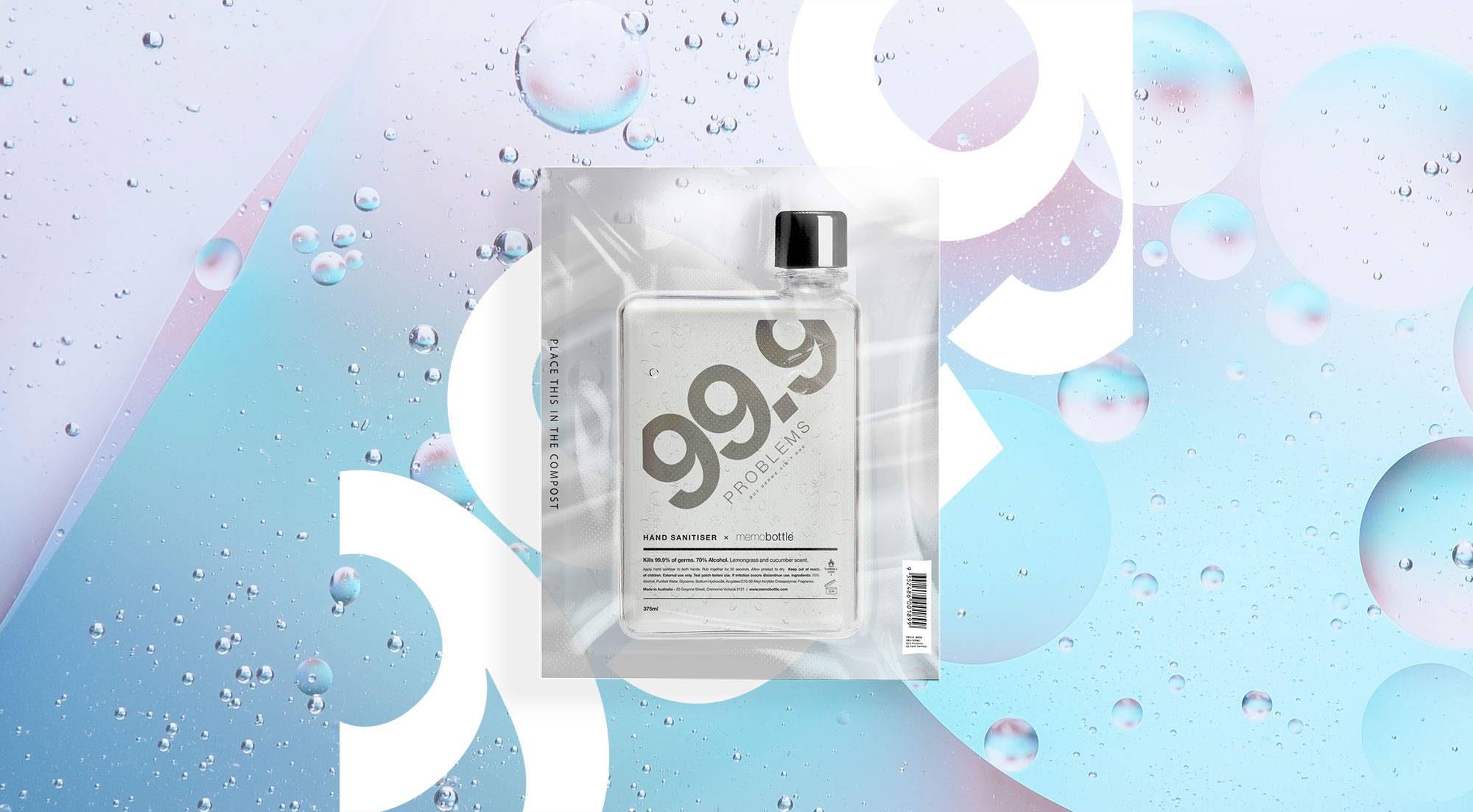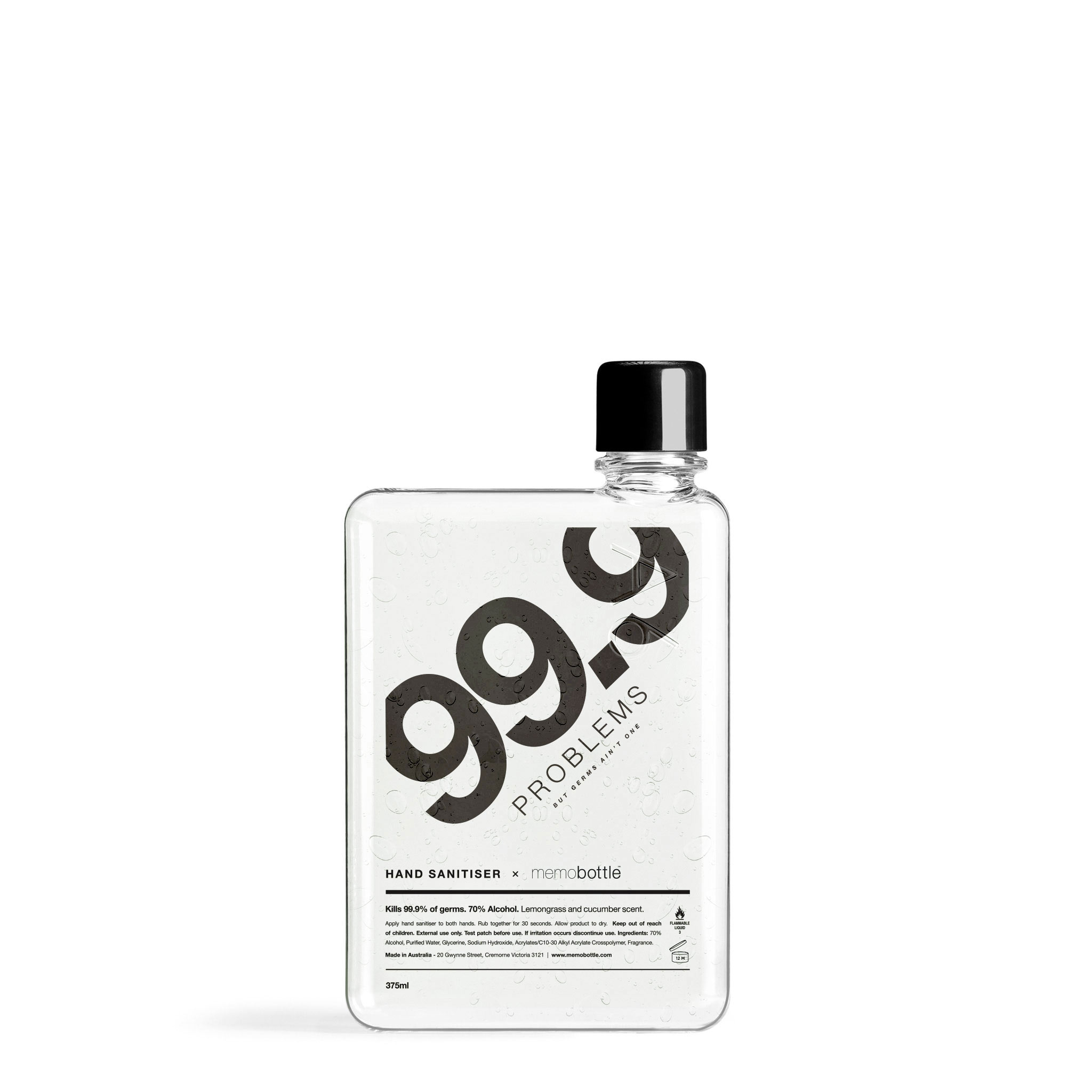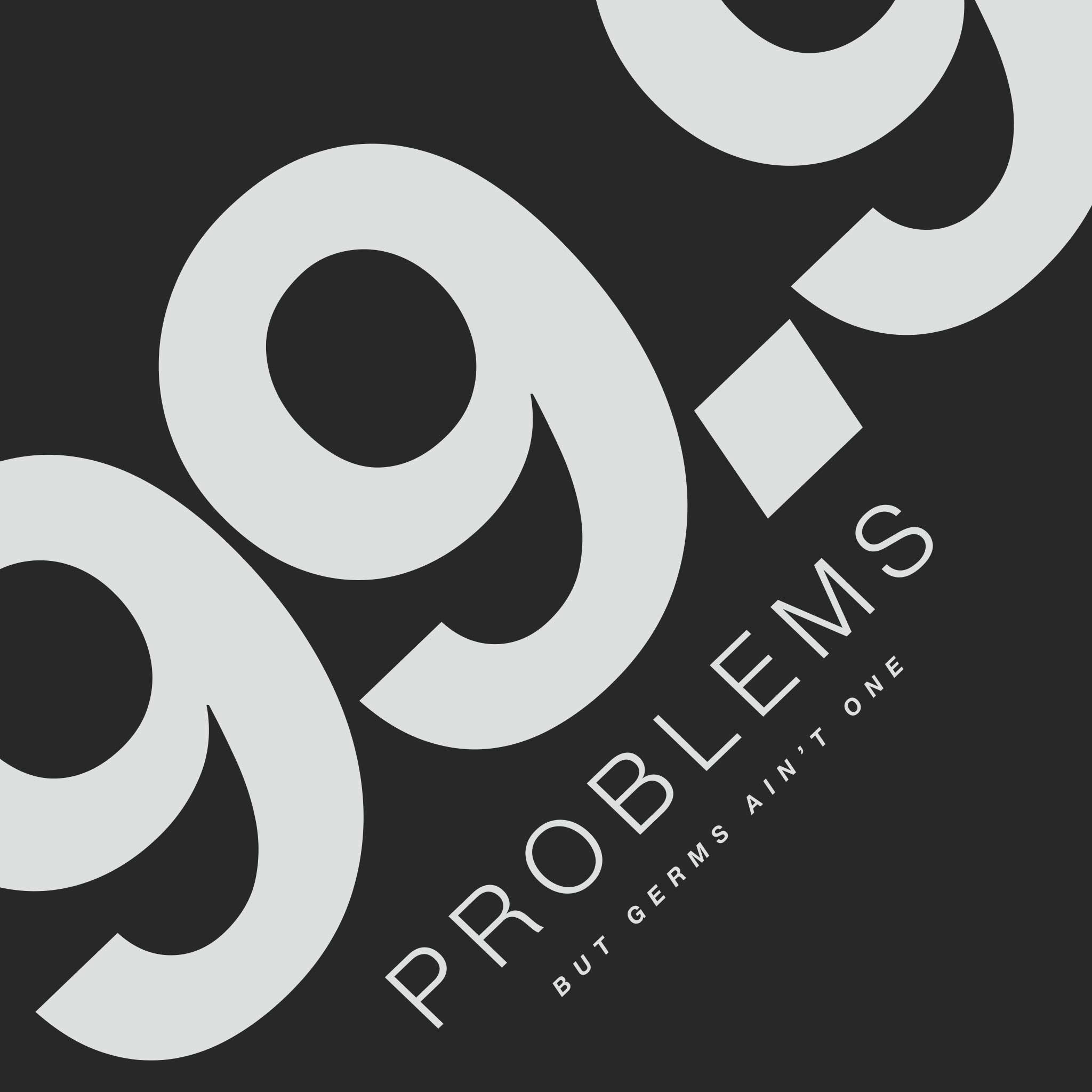 ---